Advice
How do I pay a private seller when buying a used car?
There's no shortage of ways to pay for a car, but some are more advisable than others.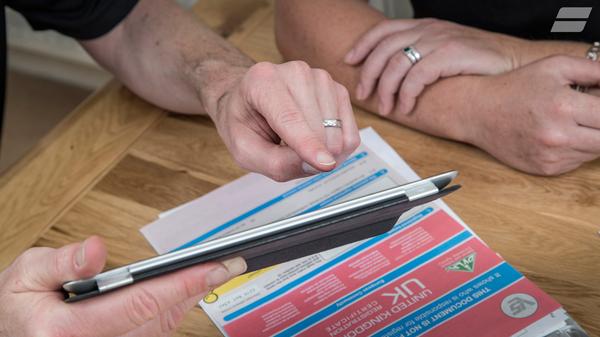 If you're buying your next car from a private seller, there are a few different ways you can pay for it.
Cash
If you decide to pay for your next car in cash, it's a good idea to meet the buyer at a bank. This way the bank will be able to prove the notes are genuine – to give reassurance to the seller – and the money can be paid immediately. However, do be careful walking around with large sums of money on you.

Immediate bank transfer
You could use the CHAPS (Clearing House Automated Payment System) or Faster Payment Service, both of which are quicker payments and safer than a cheque. There is a fee to use CHAPS though, and some banks have a limit on how much you can send through the Faster Payment Service.
If you're signed up for online banking, you could also transfer the money this way. But remember to take your card reader along with you.
Cheque or banker's draft
You could use a cheque, but they take time to clear, and the seller will want the funds to clear before giving you the car. As cheques can be used fraudulently, it's also likely a seller will not want to use this as a form of payment.
As a form of guarantee, you could give the seller a deposit, or leave proof of your name and address, such as utility bill, along with the cheque. There's also the option of a banker's draft, which is guaranteed by a bank. However, they can also be faked, so it's a good idea to go to the bank with the seller, so the funds can be drawn. A banker's draft doesn't clear immediately though, so again the seller will probably want to wait for the funds to clear before letting you drive away. Related:
Sell your car with Auto Trader.